The PRIDE SOUNDTRACK for this summer by Frankfurt DJ barbecute björn!
June is #PRIDEMONTH: The month exemplifies the society we demand and want to live all year round. That means LGBTQIA+ rights, queer visibility and acceptance. DJ barbecute björn, also known as resident DJ of many queer parties in Frankfurt, has created a summer playlist for the occasion. HAPPY PRIDE!
Patrick Wolf "The Magic Position"
The British singer-songwriter opens the Queer Parade 2021 with a snappy Baroque-Pop cracker "The Magic Position" – a hymn to love. For many years the musician was not sure whether he is homosexual or bisexual and then decided in 2007 that he would simply no longer use these categories: "I like to have sex and fall in love – I don 't like giving terminology for my sexuality," he said in an interview with the 'Star Observer' in Sydney.
Shamir "Tryna Survive"
Shamir's first success was the trendy electronic number "On the Regular", but Shamir considers himself to be diverse ("to those who keep asking: I have no gender, no sexuality, and no fucks to give," Shamir is quoted as saying by 'The Guardian'), and his musical output is just as diverse – strong!
[T]o those who keep asking: I have no gender, no sexua­lity and no fucks to give.
Shamir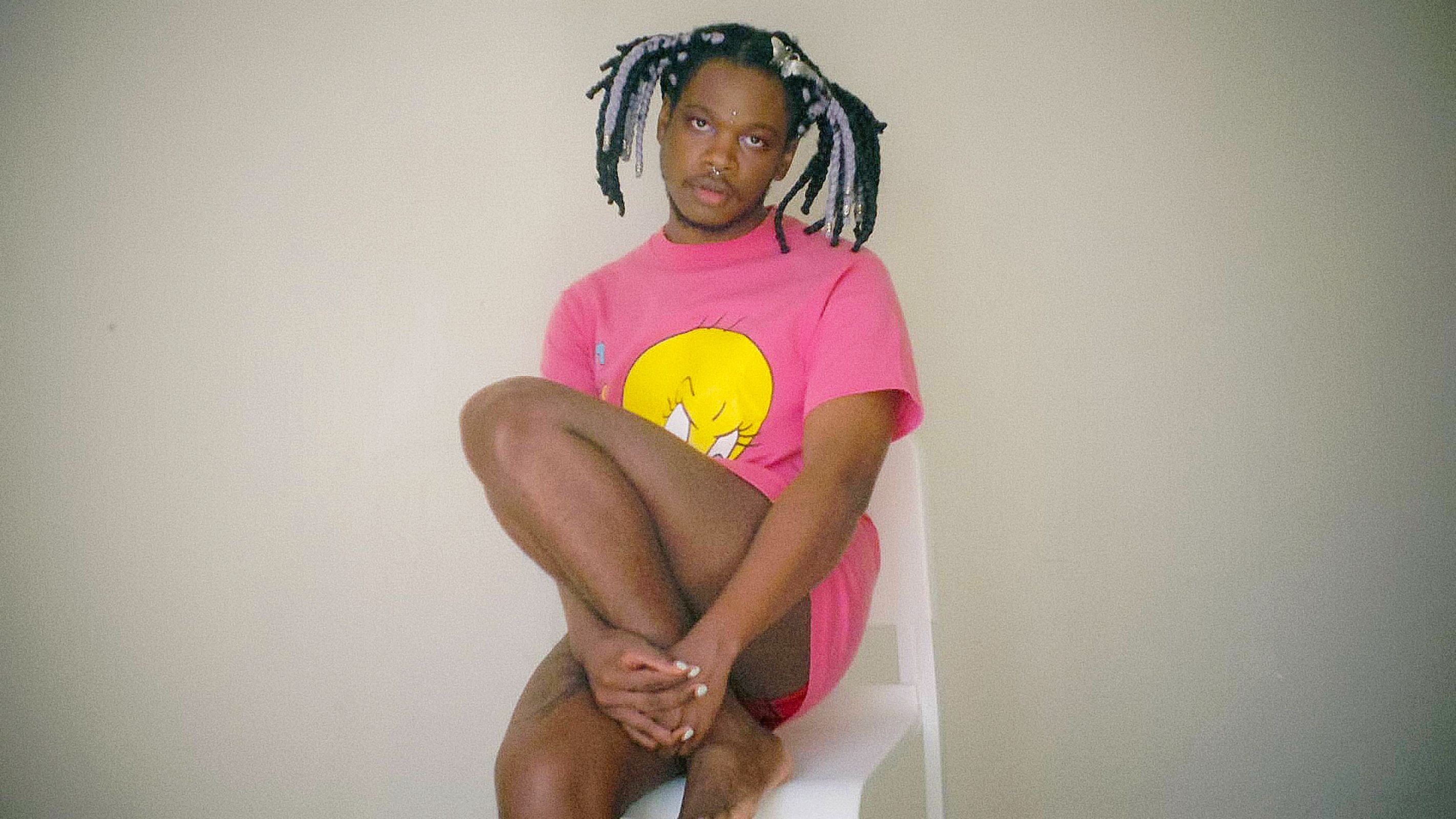 Le Roi et Moi "Rudie"
The sympathetic Hamburg duo stands in the tradition of hand-made Indie pop. "Rudie" recalls the sunny soul of The Style Council. For their live act Torsten Junge and Schneider will be supported by the performance duo Jim Osthaarchic and Le Danse Russe; singer Schneider joined the latter to act as a DJ team for legendary queer parties in Hamburg.
The Knife "Pass this on"
The Swedish electronic duo is very interested in "the worlds in-between" and likes to disguise their identity during live performances. Siblings Karin and Olof Dreijer describe themselves as gender fluid. With the video on their 2003 hit "Pass this on" they have lent the song a completely new level with the strident steel drums.
The Hidden Cameras "Gay Goth Scene"
The Canadian queercore pop band around charismatic singer Joel Gibb is known for its hymn-like arrangements that are taken to extremes in "Gay Goth Scene" with bombastic violin sounds. The song is a clear statement against gay hostility.
Beth Ditto "Do you want me too?"
Power woman Beth Ditto stands for 100% positive energy and has performed on numerous occasions with her band (now split up) "The Gossip" but also as a solo artist as a queer-feminist activist. And she proves that true strength has nothing to do with aggressiveness. We like!
Austra "Utopia"
Katie Stelmanis, a queer-feminist singer from the Canadian band Austra likes to give her electronic songs political messages. In "Utopia", for example, she designs a new, better world order. The singer is not a fan of pigeonholing: "I'm open for everything which is why I'd describe myself as 'queer'" she said in an interview with motor.de.
Låpsley "Operator (DJ Koze Disco Version)"
The British musician waited a long time before coming out – also because she was never able to identify with the prescribed categories and preferred to define herself –as a "bisexual woman". On DJ Koze's mixing console her "Operator" becomes a catchy Copacabana disco song.
Khruangbin "Time (You and I)"
And on the topic of catchy songs: With "Time (You and I)" the American band released the summer hit 2020. Moreover, since 2020 was more or less a write-off it is still completely valid for summer 2021. Funky ass wiggler.
Jessica 6 "White Horse"
Nomi Ruiz became famous as the guest singer for New York house combo "Hercules & Love Affair" and has also been successful as a solo artist – for example with her band Jessica 6 and various collaborations including with the wonderful house producer Honey Dijon. "White Horse" exudes the shimmering air of the New York underground club scene.
Alexis Blair Penney "Lonely Sea"
Music is just one of the spheres of the American artist, drag queen and author: "artist / witch / Aquarius / mutant" it reads on the website but above all the constant change and development of art and her own person are always at the very top of the list. The flamboyant house number is from 2011 and still sounds fresh today.
Tocotronic "Hey Du!"
Tocotronic singer Dirk von Lowtzow comments in "Hey Du!" on his experiences as a non-conforming youngster in the backwaters of central Baden: "It is about the feeling as a young person of being sexually ambivalent – and that is still so today – and not behaving in line with the common male image," he explained in an interview.
The B-52's "Rock Lobster"
The American band surfed hard on the New Wave trend of the early 1980s – and was even then already a bit different, a bit weirder and above all a lot funnier than many of her colleagues in the rock business. Four of the five band members are queer and that is evident in their songs when you listen more closely. In "Rock Lobster", for example, singer Fred Schneider mixes gender roles: "Boys in Bikinis, Girls on Surfboards". And then there are those wigs of Kate Pierson and Cindy Wilson…
Le Tigre "Deceptacon"
Le Tigre belonged to the Post-Riot-Grrl movement of feminist electronic musicians who openly expressed their anger about macho attitudes and discrimination and also put all this into danceable songs. "Deceptacon" – originally a song about a rape – is the battle cry for everyone who rightly thinks "That's enough"!
Hunx and his Punx "Hey Rocky!"
Queer rock'n'roll from San Francisco: In "Hey Rocky" singer Seth Bogart alias Hunx makes explicit offers to high school hunk Rocky: "I don't want you to be my man, I'm just looking for a one-night-stand, I don't want to go to the junior prom, I don't really want to meet your mom, I don't care much about your dreams, I just want what's in your jeans." Word!
Fagget Fairies "Feed the Horse"
"I love my girls, I like them big on the top, Big on the bottom too" – MC Ena from the Danish Fagget Fairies also comes straight to the point when sex is at stake. And yes, the fact that women should sing so freely about sex is still the exception rather than the rule. What does "Feed the Horse" mean? You had better ask your best (lesbian) friend!
Peaches "Hannelore"
As an ambassador for sexual and gender liberation Peaches covers a song by Claire Waldorff dating from 1928 – and what do you know: Despite the good 90 years between the two versions of the song both artists seem to be real soul sisters!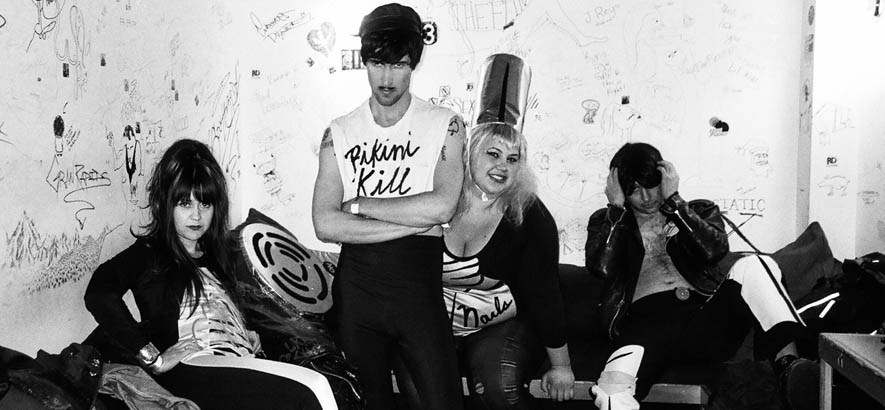 Planningtorock "Transome"
Since her first album Janine / Jam Ronstron alias Planningtorock has consciously blurred the gender divides. The omnipresent auto-tune technology that most performers use to hit the right note even if they are not talented singers is employed by Planningtorock to have the voice sound as gender-neutral as possible.
Lil Nas X "Montero (Call me by your name)"
US rapper Lil Nas X had his coming out directly after the release of his first successful album – a step that really deserves some extra respect especially in the rap- and hip-hop scene with its diehard macho attitudes! And incidentally it did not dampen his success.
Octo Octa "Who will I become?"
Even before her transition Maya Bouldry-Morrison was an extremely successful breakbeat and house DJ and producer. Coming out as a trans-person was truly liberating for the then 20-year-old and that is also reflected in the songs whose titles such as "Who will I become?" from the album "Between Two Selfs" are still strongly characterized by insecurity. Today, her upbeat tracks are featured amongst other things on the label of the queer Honey Soundsystem collective from San Francisco.
#PRIDEMONTH
June is #PRIDEMONTH: The month exemplifies the society we want to live in and demand all year round. That means LGBTQIA+ rights, queer visibility and acceptance. We take this as an opportunity to focus on current debates and positions of the queer community on SCHIRN MAG.
CSD Frankfurt 2022