These artist cookbooks provide you with fresh inspiration – from Frida Kahlo's wedding menu to Jackson Pollock's apple cake and Olafur Eliasson's sustainable farm-to-table cuisine.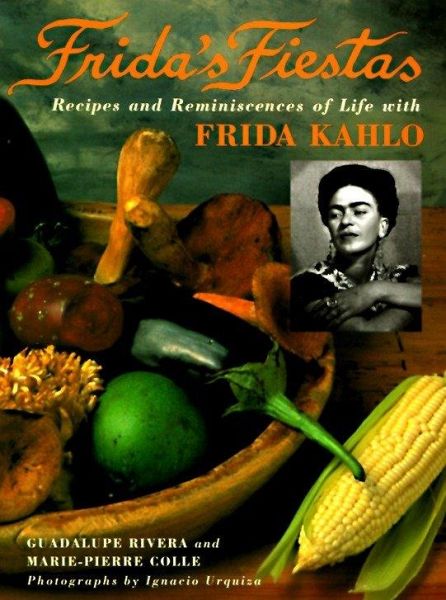 1. Frida's Fiestas: Recipes and Reminiscences of Life with Frida Kahlo
It was Frida Kahlo's stepdaughter Guadalupe Rivera who collected over 100 recipes by this fantastic artist. Aside from Mexican classics like mole, tamale and enchiladas, the book also includes recipes of her own creation and extensive menus that make this cookbook so special. Frida Kahlo and Diego Rivera regularly invited friends to so-called "Días de los manteles largos" (literally: "days of the long tablecloths") at their Casa Azul and celebrated public holidays like Día de los Muertos (the Day of the Dead) with pumpkin in syrup, chicken in Pipián sauce and refreshing strawberry atole. A wonderful collection of recipes for everyone who really wants to bring variety into their repertoire of everyday dishes.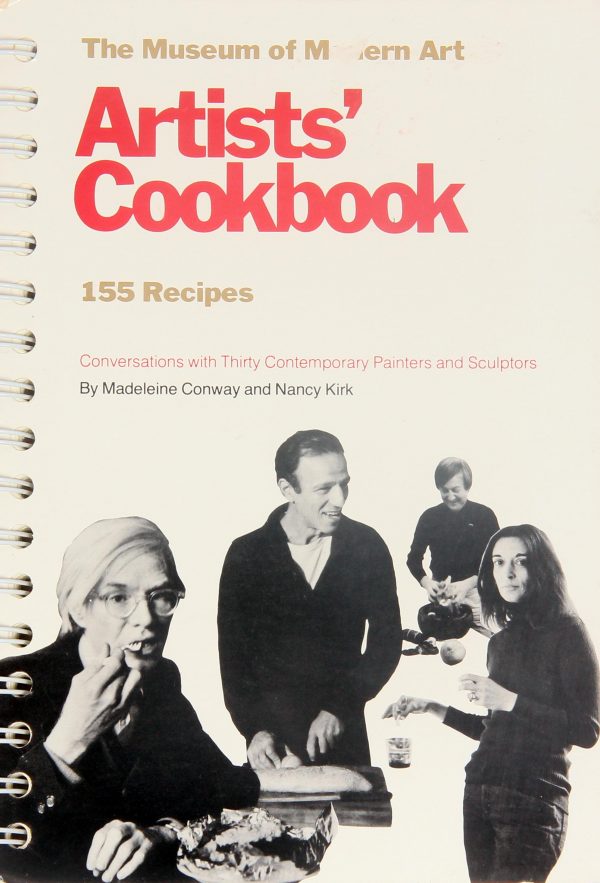 2. The Museum of Modern Art Artists' Cookbook
A journey back to New York's bohemia of the 1970s, but nonetheless surprisingly forward-thinking with its praise for organic food and criticism of junk food: This simple ring binder contains not only interviews with 30 artists who were closely connected to the MoMA at the time, but also 155 of their recipes, including Louise Bourgeois' French cucumber salad, Helen Frankenthaler's filled striped bass, and Christo and Jeanne-Claude's "filet-mignon dinner party". And the collection would not be complete without – of course – Andy Warhol's perfect preparation of Campbells' soup. Authentic insights into artists' childhood culinary recollections, absurd preferences and eating habits make this cookbook an instant classic.
3. Dinner with Jackson Pollock: Recipes, Art & Nature
In the middle of Springs, far away from the hustle and bustle of the Big Apple, Lee Krasner and Jackson Pollock led the kind of life that readers of Country Life dream about today. Sowing seeds, planting and harvesting – the artists' close connection with nature is also reflected in their recipes. And all the more so in their dinner parties! Hence this cookbook not only features Krasner's and Pollock's hand-written recipes but also a colorful medley of favorite dishes from their closest friends, like Frank Stella's famous potato pancakes,Elaine de Kooning's fruit salad or Perle Fine's bouillabaisse. Leafing through the nostalgic photos and personal anecdotes from the artist couple's life, you immediately feel as if you are sitting around the dining table with them until the early hours.
4. Artists' recipes (Second edition)
You might call this a kind of contemporary continuation of the MoMA cookbook. And yet it is totally different. The second edition of "Artists' recipes" casts a glance at the art and cuisine of 81 no less famous artists such as Alicja Kwade, Tobias Rehberger, Marina Abramović and Jan de Cock. It is not only a collection of recipes but also combines the cuisine with their art. Collages, paintings and photographs transform this simple, clothbound publication into a work of art in its own right, where even the recipes are written by hand. And with delicacies like super-yogibread, banana sandwich and prawn curry, it could hardly be more contemporary.
5. Rirkrit Tiravanija & Antto Melasniemi, The Bastard Cookbook
Rirkrit Tiravanija: a name that cannot be ignored when it comes to art and food. Since the 1990s the Thai concept artist has integrated cooking into his "relational" art, which aims at interaction with visitors. In 2019 the artist teamed up with Antto Melasniemi, a gastronome with a passion for Finnish cuisine and an expert in pop-up-restaurants and food events, to publish the "Bastard Cookbook". Nordic salmon soup, tom kha gai soup, galangal chicken and makaronilaatikko (Finnish macaroni casserole) are all part of their repertoire, which concludes with "Bastard Bouillabaisse". And why bastard? Because they cook everything they feel like cooking. Nor are they concerned about authenticity or purism – even if many of the dishes are surprisingly classic.
6. Studio Olafur Eliasson: The Kitchen
Only vegetarian recipes are to be found in the cookbook of Danish-Icelandic artist Olafur Eliasson. "What else is new?", you might say. After all, for years the market has been flooded with cookbooks on vegan and vegetarian food. But Eliasson offers more. Day in, day out in his studio kitchen he gets together with a group of artists, employees and guests around a long wooden table to cook a communal lunch and exchange creative ideas. And both at the table and in his cookbook, there's more to it than simply nourishment. It is about food as an element that can shape meaning: And so "The Kitchen" not only provides insights into the daily studio kitchen but is also a philosophical, scientific, almost poetic observation of food as a store of light and energy.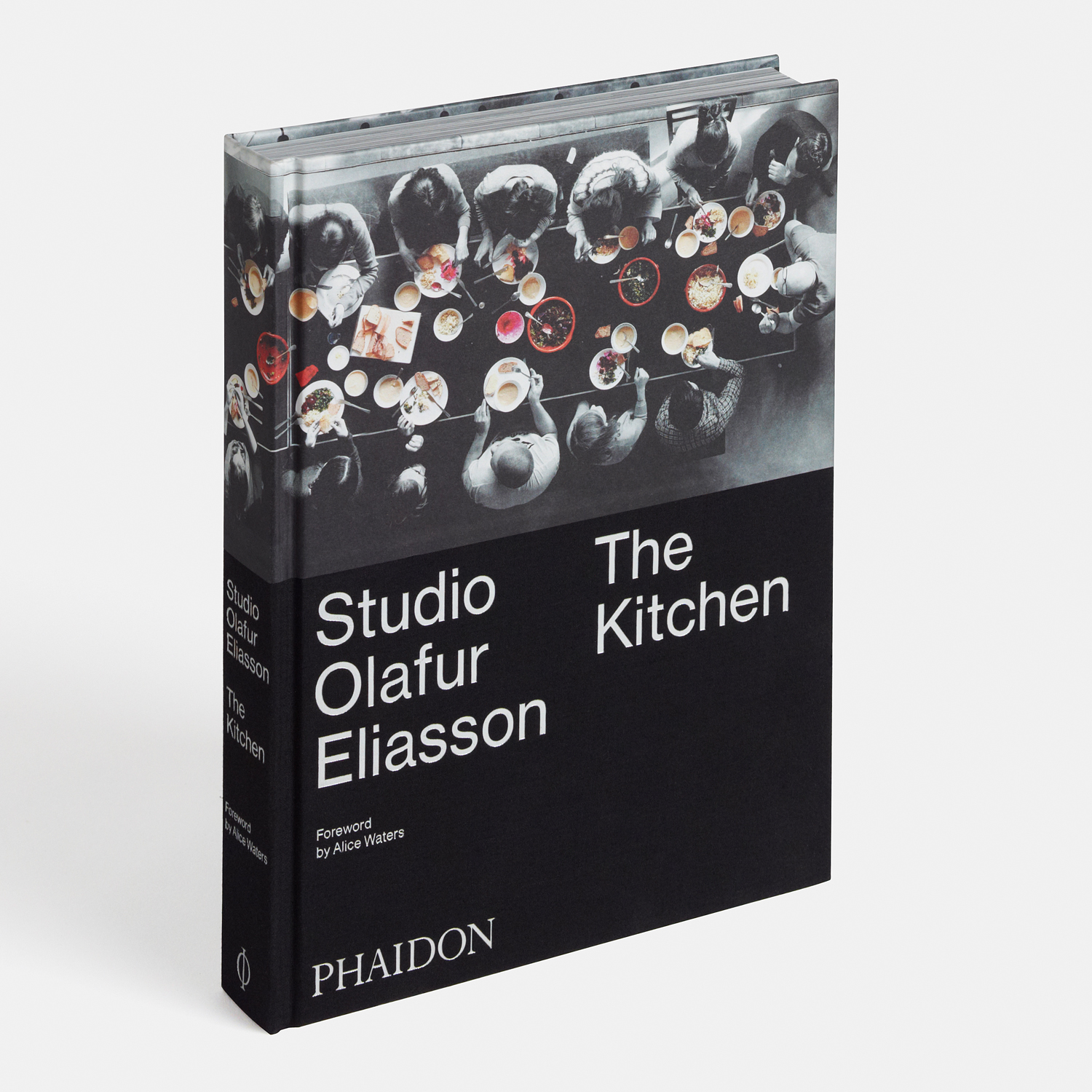 7. Salad for President
Salad, salad, nothing but salad. Not at all! Anyone who thinks Julia Sherman's book is just another superfood cookbook is way off track. There is a special story behind "Salad for President", and aside from tips for growing your own vegetables there are also recipes for hedonists such as Bloody Mary, Flank Steak or Tomato Salad with Polenta Croutons. Having bagged a Master of Fine Arts and an art gallery in LA, Julia Sherman – who has always been an enthusiastic host and cook– decided one day to devote her life entirely to cuisine.
Her blog and cookbook by the same name also provide insights into the kitchens, gardens and workplaces of international artists, photographers, musicians and actors. For her collection of recipes Sherman travels from Kyoto to Mexico and captures the kitchen work in photos, interviews and recipes. In 2014 she also opened the MoMA PS1 Salad Garden. Just one year later a further garden followed at the Getty Museum in Los Angeles. Not only are vegetables planted and harvested here; these places are also locations for performances and dinner parties. And thus Sherman combines art and cuisine in a most natural way.
8. Dalí. Les dîners de Gala
A pile of lobsters and toffees with pinecones accompanied by other-worldly collages, baroque-style platters of meatand cookies-and-casserole headgear: This new edition of Salvador Dalí's cookbook, originally published in 1973, is more than just wild experimentation. Indeed, there are often great gourmets behind what at first sight might seem like absurd recipes.
For example, the opulent "roast side of beef and vegetables" stems from Le buffet de la Gare de Lyon, built in 1900 and later renamed Le train bleu. This luxurious restaurant with lavish gilded stucco and ostentatious murals is located in Lyon train station and still a must for epicureans today. Apart from Dalí, you could also encounter guests like Coco Chanel and Brigitte Bardot here. And who would have thought that the crab tower comes from the no less famous Parisian restaurant La Tour d'Argent, which in Dalí's lifetime still boasted three Michelin stars.
9. Dinner with Georgia O' Keefe: Recipes, art, landscape
In the summer of 1929 American artist Georgia O'Keefe went to New Mexico, and for many years afterwards she lived either at Ghost Ranch or in Abiquiú. It was here in the rocky, spacious desert landscape that she would produce her paintings in bright shades of orange, red and yellow. Inspired by the local culture, this cookbook contains O'Keefe's favorite recipes together with hand-written notes. As in "Dinner with Jackson Pollock" which was published two years earlier, most of the dishes are easy to prepare and often contain ingredients typical for the region. They include "Farmhouse" rye bread or fried eggs seasoned with coriander and lime juice, but also recipes that are less typical for New Mexico like borscht. And those who would like to gain a second interpretation of Georgia O'Keefe's culinary skills can consult her older cookbook, A Painter's Kitchen: Recipes from the Kitchen of Georgia O'Keeffe.
10. Dorothy Iannone: A Cookbook
Anyone who has recently walked along the New York High Line will be familiar with it: Dorothy Iannone's extremely colorful mural on an adjoining building. It features three Statues of Liberty in patterned clothes accompanied by a line from Emma Lazarus' poem that is also engraved at the base of the actual Statue of Liberty: "I lift my lamp beside the golden door".
Her recently published cookbook is at least as vibrant in its coloring and as psychedelic in its design as her complex oeuvre: From gazpacho to curried haddock and zuppa inglese, the collage-like, hand-written recipes are brimming with Iannone's typical wit and profound intellectual games. A bulging gesamtkunstwerk, that has to be decoded first – but every time it is leafed through again it provides sufficient food for thought and conversations around the cooker and dining table.