At the end of the 1990s the French critic Nicolas Bourriaud coined the term "relational aesthetic" for a new art trend that put interpersonal encounter at its core.
When live rats are fed Italian cheese in order to subsequently be sold as artworks in limited edition (Maurizio Cattelan), when female artists give aerobics classes in the gallery space (Christine Hill) and collectors purchase the ingredients for a Thai curry (Rirkrit Tiravanija), then it becomes clear: The conceptualities by which art has been deciphered and analyzed thus far no longer apply. How can we describe the material, the form, the aesthetic of works that generally take place as fleeting encounters or temporary, interactive situations? This was the question addressed by the French curator and critic Nicolas Bourriaud in his essay collection "Relational Aesthetics" (1998/2002).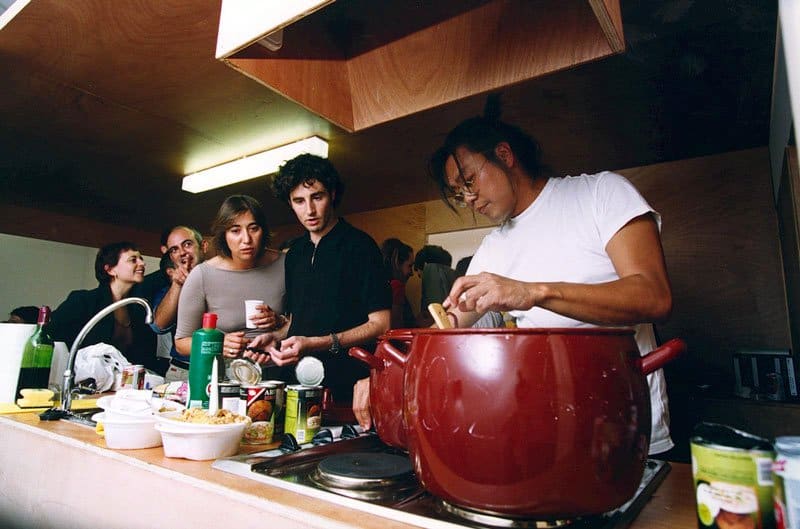 His theory: In the 1990s there was a surplus of communication and consumption and even the area of social interaction – relationships, conversations, encounters – is now barely experienced as such, but rather begins to blur into a spectacular representation of itself in the Debordian [Guy Debord, French author and filmmaker, d.1994] sense. In these days of constant, compulsive Instagram staging, this claim appears all the more comprehensible. Bourriaud talks about a "society of extras".
Room for inter-human relations
He therefore refers to the "relational artworks" that develop in this time as "hands-on utopias" – because they no longer form imaginary, utopian, symbolic realities, but rather describe actual ways of life and actions that play out in reality and offer a social intermediate space whose (temporal) structure contrasts with the daily routine, marked as it is by productivity and purpose, and instead leaves space for interpersonal communication.
"The artist dwells in the circumstances the present offers him, so as to turn the setting of his life (his links with the physical and conceptual world) into a lasting world." Artists make reference to the conditions of the present that each of them lives. It's about collaborations, conviviality, contacts and agreements – between artists and gallerists, between artists and collectors, between individuals unknown to each other, between museum visitors, passers-by and supermarket customers.
Artwork as apparatus
What needs to be fundamentally reconsidered here is the form, the material: Here Bourriaud borrows Louis Althusser's [French philosopher, d.1990] concept of a "materialism of encounters", which does not stem from a previous availability, but rather understands forms as the result of an arbitrary encounter of elements. Hence an artwork can be perceived as an apparatus which, with a certain degree of arbitrariness, brings about those encounters.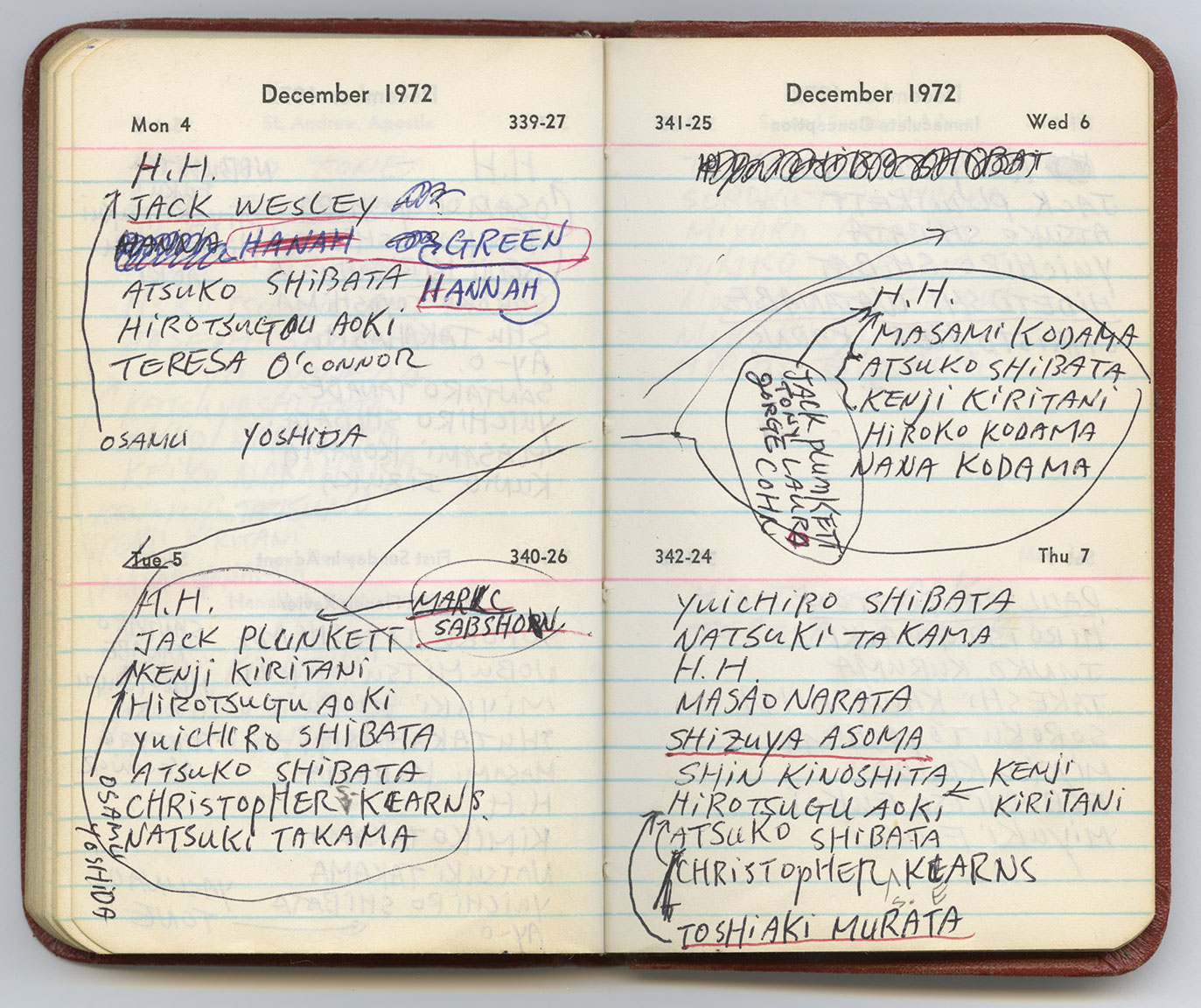 On Kawara's series "I met" consists of notebooks in which he wrote the name of the people he had conversed with every day in chronological order between 1968 and 1979. The twelve books comprise a total of 4,790 pages. Dominique Gonzalez-Foerster materialized the childhood memories of her gallerist Esther Schipper in the installation "The Daughter of a Taoist" (1992). In the same year Alix Lambert created the project "Wedding Piece", spanning a period of six months in which she had four weddings and got divorced again just as quickly. Philippe Parreno invited people, on May 1, Labor Day, to carry out their favorite hobbies – albeit on a factory production line. Art as a constant state of encounter.
Creating worlds
"Peace appears not as an object, but rather as a process of interaction and communication", it states in the announcement of the PEACE exhibition. Participating artists such as Lee Mingwei, Surasi Kusolwong and Isabel Lewis incorporate the exhibition visitors into their works, making them an essential component. In the tradition of the relational aesthetic, time and again they evoke a clash of different things, individuals and moods. And if these encounters last, then perhaps they will even create worlds. After all, as Bourriaud says: "In order to create a world, this encounter must be a lasting one."