Not only the clocks in Ugo Rondinone's exhibition LIFE TIME tick differently. A look at 10 clocks in art provides information about time and space and makes us forget both smoothly.
André Breton, Jacqueline Lamba, Yves Tanguy, Cadavre Exquis, 9. Februar 1938
It's no secret that the women Surrealists knew how to use their time creatively. The 'Cadavres Exquis', too, were the result of a particular pastime: Each artist designed just one part of the collage before the sheet of paper was passed on. Hence this clock is likewise part of a chance creation.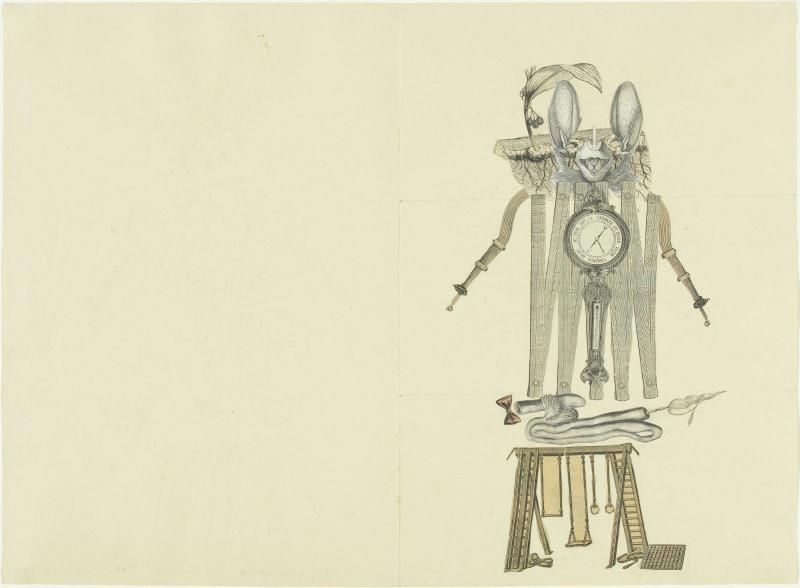 Claude Monet, Rouen Cathedral, 1894
Long before our digital age, time was measured by the sun, old-school style. At first glance, you won't necessarily recognize the clock on the façade of Rouen Cathedral as it gleams at sunset. Monet captured this subject no less than 33 times – so no one could accuse him of lacking patience.
Antonio de Pereda, Vanitas, c. 1634
It's plain for all to see here that Antonio de Pereda was a big fan of vanitas. There is much to discover in the painting and Pereda includes not one but two timepieces – an hourglass and an elaborate miniature clock tower made of gold. This is no coincidence: after all, painters, especially in the Baroque period, deliberately displayed symbols of transience, like the skulls here, alongside secular treasures. They were much concerned with time, wanting to illustrate the impermanence of earthly luxury. With his globe, Pereda leads to somewhat more contemporary examples: what role do clocks play in the art of the globalized world?
Christian Marclay, The Clock, 2010
Christian Marclay's video work "The Clock" (2010) won him the Golden Lion at the Venice Biennale. From us, he gets the prize for the best remedy for boredom: He created a montage of various clocks running for 24 hours, with the astonishing result that viewers of the piece on time claim they felt completely immersed and entirely lost track of real time!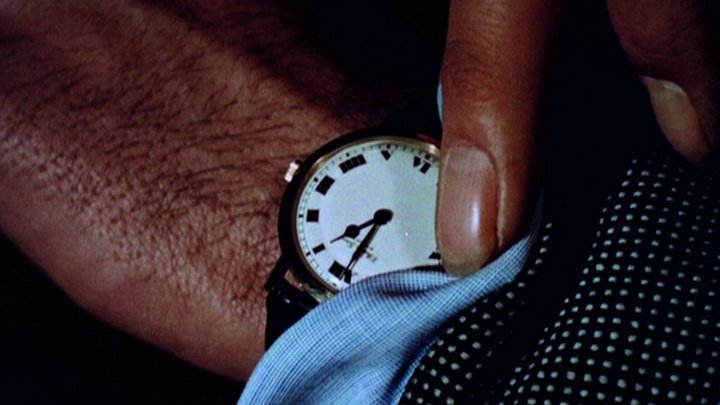 Alicja Kwade, The Void of the Moment in Motion, 2015
"The Void of the Moment in Motion" is the meaning of Alicja Kwade's title for the installation she created in the Schirn Rotunda back in 2015. We find not only the title astonishingly topical, but also the choice of the clock as a theme. For Kwade, it is a symbol of how we structure our reality. Furthermore, she also points to the fleeting nature of scientific dogmas. Seven years later, it's totally fitting and still magnificent!
Peter Saul, Still Life with Soft Watches, 2003
Peter Saul's still life is loud and rambunctious. He manages to compress the hubbub and pleasure-seeking of a fast-paced world into the smallest of spaces. It's hardly surprising that time starts to stretch and melt in the process. Aside from the nod to one of the most famous depictions of clocks of all time (please step forward, Salvador Dalí), there's something else familiar here: Through Saul's window, the whole world comes to him and he can stay at home.
SPECIAL TIP: In 2017, the Schirn hosted a major exhibition of Peter Saul's work, where visitors were able to discover yet another clock.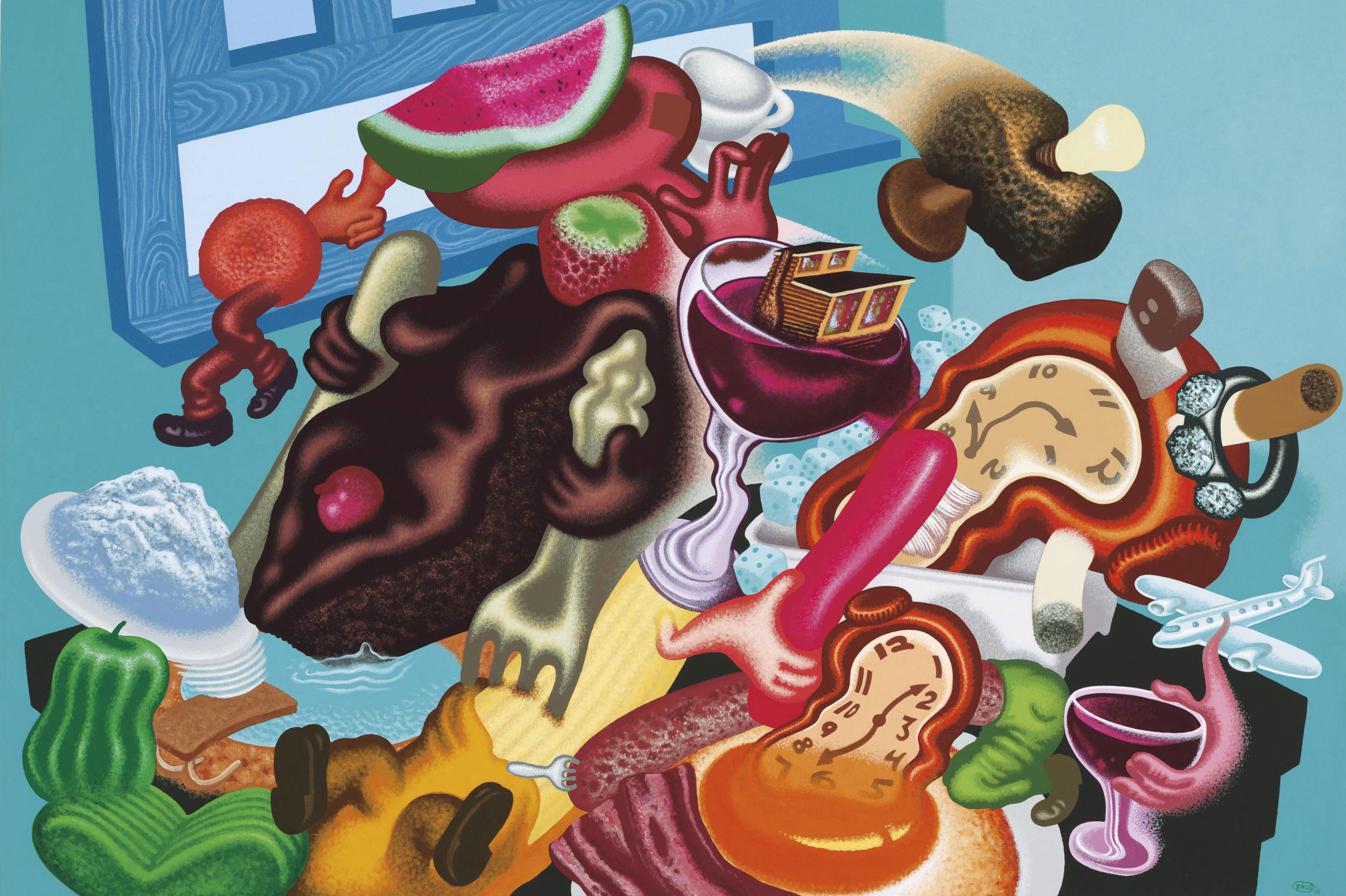 UGO RONDINONE, CLOCKS
For Swiss artist Ugo Rondinone, time seems to stand still. His "clocks" have no hands. Consisting of differently colored glass panes, Rondinone subtly measures time with his clocks by means of the light that falls through them. Not scientifically detectable and yet on a different level, temporality can be experienced through the "clocks".
Anyone admiring them in the current exhibition at the SCHIRN will notice the view through one of the sacral-looking panes of glass of Frankfurt's old town - Rondinone's time window creates a soothing distance from the hustle and bustle there. Without the pressing second hand, minutes can sometimes turn into hours.
Richard Jackson, 1000 Clocks, 2014
For Richard Jackson, "1000 clocks" are just enough to show that you can't escape time. As the name suggests, it covers the walls and ceiling of a room with 1000 clocks. Unlike in his "Rooms", currently on display at the Schirn, there is no spilled paint here. "1000 clocks" looks almost clinically sterile in comparison. Jackson also provides a special spatial experience: the watch hands all jump at the same time, but when exactly remains open – a moment of shock for the viewer, in the truest sense of the word!
Bettina Pousttchi, World Time Clock, since 2008
For more than ten years now, Bettina Pousttchi has been travelling the world photographing clocks, always at 1.55 PM. She wanted to overcome time zones and thus suggest a kind of global simultaneity. For this, the artist undertook an extreme travel marathon, which makes this work of art our ultimate recommendation for serious cases of wanderlust.
Valdrin Thaqi, Pondering, 2019
Granted: There's no clock here at first sight. What initially looks like a wild DIY project is actually an installation by artist Valdrin Thaqi. In his work, he addresses digital life and artificial intelligence. The actions of a person pensively fiddling with a prayer chain are taken over by a machine here, which shifts the beads one after another at a speed of one per second. Clocks and timepieces can take the most varied forms.